Automatic Electric Side Steps
Tow bars
We have 30 years' experience in selling tow bars. Our range includes bars from Thule, English manufacturer Witter and German supplier Westfalia, which all meet Type Approval requirements and are tested beyond current legal requirements.  We can fit your tow bar at the showroom, or your home. Neatness of installation matters to us.
Roof Boxes
We carry a range of Thule roof boxes in our showroom. Come and choose from a wide selection of different styles. The roof boxes are all high quality and well designed.
Cycle Carriers
We stock predominantly Thule and Witter cycle carriers. Our big selection includes the user-friendly tow bar mounted carriers, which we can demonstrate for you in store, and the boot or roof mounted carriers.
Leisure and Winter Sports carriers
See our wide selection of Thule designs including carriers for water sports equipment, such as canoes and kayaks, and also winter sports, suitable for snowboards and skis. We also stock snow chains for your tyres.
Motoring Accessories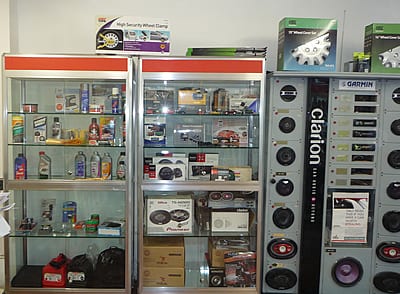 Our huge range of accessories includes car repair items and spares, radio and audio systems, bluetooth kits, sat navs, parking sensors, and vehicle security products including van door locks and alarm systems.  We also stock car care and valeting products, and we are a Gold Star stockist of Autoglym car care products.
Number plates
We are licensed by the DVLA to make number plates or repair damaged ones.  We can provide plates in standard and non standard sizes. We also make personalised number plates.
Motor Mate
Supplies and fits
LATEST SPECIAL OFFER
Euroclassic, Touring 780 Top Box and EasyFold Cycle Carrier
VeloCompact 927 with 4th bike adaptor , fully assemble with no. plate £650.00
EasyFold 2 bike carrier fully assembled with no. plate £650.00
Call or pop in for more details